#114 - Napoleon Hill: Think and Grow Rich! Zo word jij succesvol!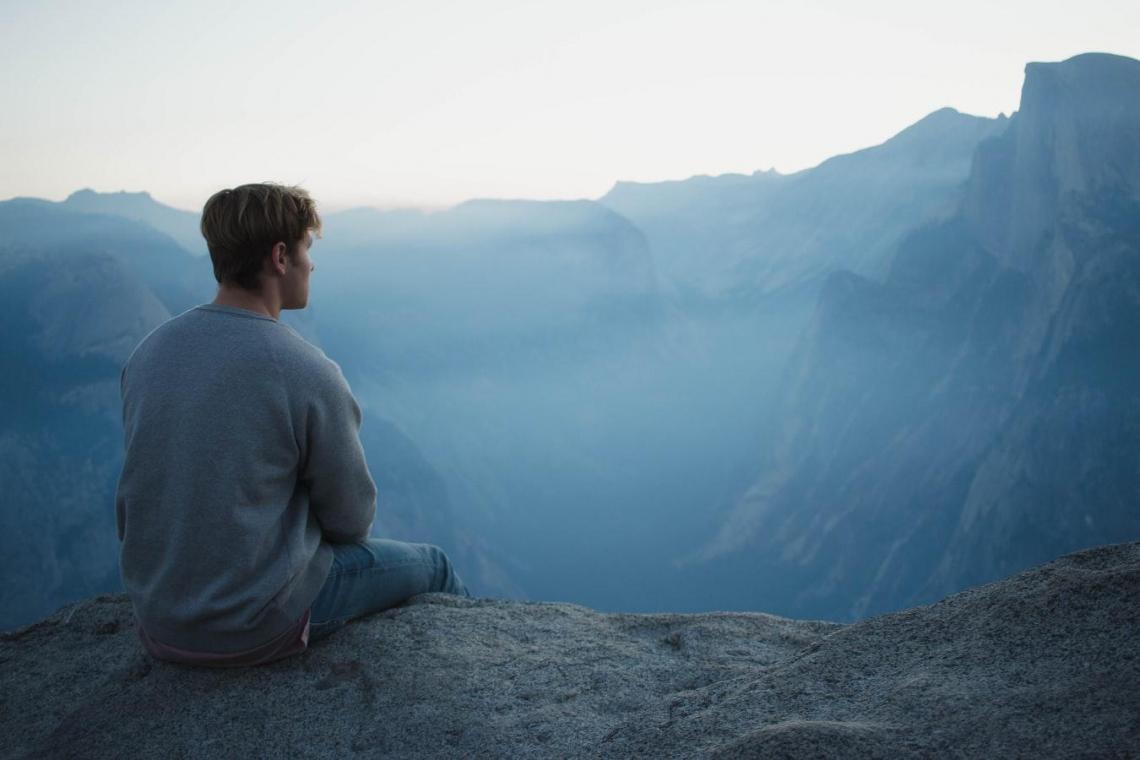 Hai GuidoFox hier! Gaaf dat je dit artikel leest!
Ik schreef eerder twee artikelen over Napoleon Hill:
- De Leiderschapslessen van Napoleon Hill!
- Napoleon Hill en Leiderschap: de verdiepende slag – Initiative Leadership
In dit artikel wordt aandacht besteed aan de kern van zijn boek Think and Grow Rich!
Alles start met een gedachte.

Alles komt in werking met een gedachte.
En alle energie gaat stromen door de start van een gedachte.
Dit klinkt als de zoveelste open deur, maar het is toch goed om het te herhalen: de kracht van gedachten (en herhaling) wordt nog steeds te vaak onderschat.
We vergeten immers te denken waaraan we denken.
Nogmaals: we vergeten immers te denken waaraan we denken en dit maakt ons onbewust.
Het is van belang om steeds meer bij onszelf na te gaan hoe onze gedachtepatronen verlopen, omdat ze zoveel effect hebben in ons leven.
Napoleon Hill schrijft op pagina 24 over de magnetische werking van gedachten:
'He should have told us, too, that our brains become magnetized with the dominating thoughts which we hold in our minds, and, by means with which no man is familiar, these ''magnets'' attract to us the forces, the people, the circumstances of life which harmonize with the nature of our dominating thoughts'
We zijn ons nu meer bewust van de kracht van gedachten.
Je kunt pas succesvol worden als je eerst je Life Purpose of Definite Aim hebt gevonden:
- Wat is jouw ultieme drijfveer in het leven?
- Waar gaat jouw energie harder van stromen?
- Wat zou je je hele leven willen blijven doen?
Op het moment dat een persoon dit heeft gevonden, is diegene al veel verder dan 90 % van de wereldbevolking: men doet maar wat in zijn of haar leven.
Hill herhaalt het volgende meerdere malen in zijn boek: 'burning / strong desire'. Je moet een hele sterke en innerlijk vuurbrandende wens ontwikkelen – anders is het leven zinloos. Desire is volgens hem:
'the starting point of all achievement'.
Nu de volgorde:
1. LIFE PURPOSE / DEFINITE AIM
2. BURNING DESIRE (to reach your aim)
3. FAITH (vertrouwen en geloof hebben)
FAITH is volgens Hill:
'Visualization of, and belief in attainment of desire'
en
'FAITH is the head chemist of the mind. When FAITH is blended with the vibration of thought, the subconscious mind instantly picks up the vibration, translates it into its spiritual equivalent, and transmits it to infinite Intelligence, as in the case of prayer'

[1]
De sterke en innerlijk vuurbrandende wens kan dus alleen maar omgezet worden door FAITH en vervolgens PERSISTENCE (doorzettingsvermogen).
4. PERSISTENCE
Hill:
'The sustained effort necessary to induce FAITH'
Ik denk dat het heel erg nuttig was om even deze volgorde op het netvlies te hebben – om zo je doelen in het leven te kunnen behalen!
Greetz,
GuidoFox – Evolve your Life!
Spiritual Life Coach
[1] Napoleon Hill, Think and Grow Rich, p. 54.